Wednesday, 27 September 2023, 12:03 AM
M
Mules
Nose twitches can be effective for mules, however due to their negative side effects their use should be carefully considered and limited to a short length of time, for example to administer sedatives.
Mules
Mules are less susceptible to hyperlipaemia than donkeys.
Mules
Mule foals are highly susceptible to neonatal isoerythrolysis due to 'donkey factor' antigen present in donkey red blood cells.
Mules
The position of the nasolacrimal duct varies greatly between mules.
Mules
The mule hoof is more similar to the horse or pony and is less susceptible to white line disease than the donkey.
N
NSAIDs
In recent studies meloxicam has been proven to be more effective at reducing intra-articular joint inflammation than phenylbutazone- for more information on managing synovitis click here
Nutrition
Goats milk (preferably with 20g/l dextrose) or 2% fat cows milk with 20g/l of dextrose can be used in an emergency for an orphan foal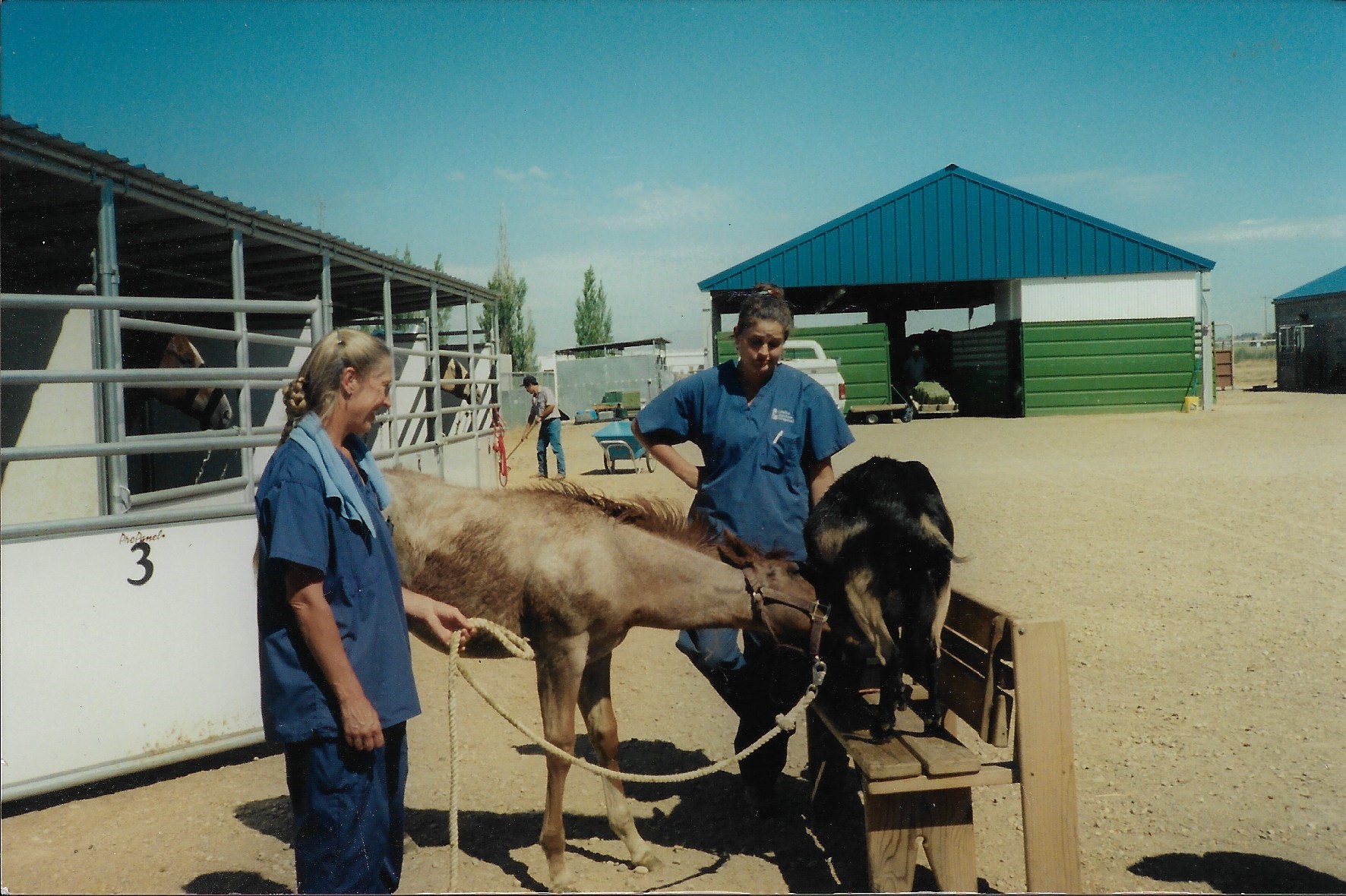 O
Orthopaedics- foals
Foals with mild lower limb contracture respond well to supportive bandaging from carpus to the floor. It causes tendon laxity and reverses the deformity.
P
PSD
Proximal suspensory desmitis. Inflammation of the proximal part of the suspensory ligament. Signalment includes dressage horses and showjumpers, especially those with upright hindlimb conformation.
R
Radiography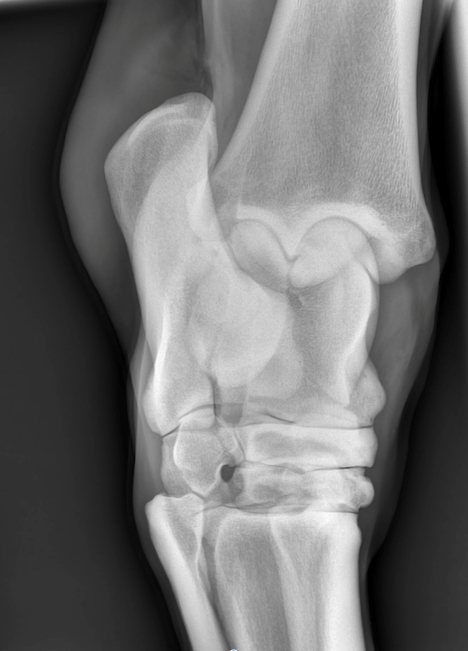 DLPMO of the tarsus
Dorsolateral-plantaromedial oblique view of the tarsus taken by moving the generator 45 degrees sideways (away from the horse) from the dorsal (front) starting position. Gives a 'Donkey's lugs' (DL) view of the talus.