Glossary
Browse the glossary using this index
Special
|
A
|
B
|
C
|
D
|
E
|
F
|
G
|
H
|
I
|
J
|
K
|
L
|
M
|
N
|
O
|
P
|
Q
|
R
|
S
|
T
|
U
|
V
|
W
|
X
|
Y
|
Z
|
ALL
---
Radiography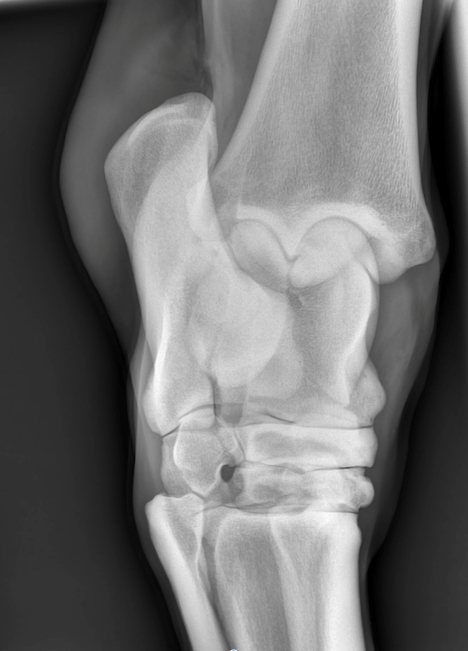 DLPMO of the tarsus
Dorsolateral-plantaromedial oblique view of the tarsus taken by moving the generator 45 degrees sideways (away from the horse) from the dorsal (front) starting position. Gives a 'Donkey's lugs' (DL) view of the talus.
---
Radiography
For a latero-lateral view of the paranasal sinuses centre the beam just dorsal to the rostral aspect of the facial crest.
---
Radiography
To avoid movement blur try to keep the exposure times under 0.2s as a rule of thumb.
---
Radiography
If you are not sure what exposures your x-ray machine is capable of take a look at the sticker on your x-ray machine……if it doesn't have one tell your manufacturer off!
---
Radiography
If you get a noisy image with a "speckly" pattern up the mAs, that will improve your signal-to-noise ratio and hence your image quality.
---
Radiography
85% of horses stand toed-out behind…..worth bearing in mind when you struggle getting good alignment on your lateromedial rads.
---
Radiography
Using the wooden handle of a twitch can be very helpful as a direction guide when taking x-rays. Lay it on the floor in the direction you want your x-rays to go.
---